If you find yourself in a live session, and would like to allow yourself a "breather" before receiving another call for a new live session, you can use our "Take a Break" feature so that you will appear busy for up to 10 minutes.
This will allow you to grab a drink, take a bathroom break, make notes, or just gather yourself before a new call comes in.
This is how:
Tap the coffee cup icon during your live session to set your break.

When the current call ends, your break will begin. You will continue to appear "busy" to clients.

Breaks are set to 10 minutes, but if you wish to end yours sooner, you can navigate to your "my jobs" screen and tap the "end break" button.

During your session, if you wish to cancel the break that you set, you may do so any time, by tapping "cancel" on the orange strip shown on your active live session screen.
After 10 minutes, your availability will resume for the same modes that you had elected prior to your break being set.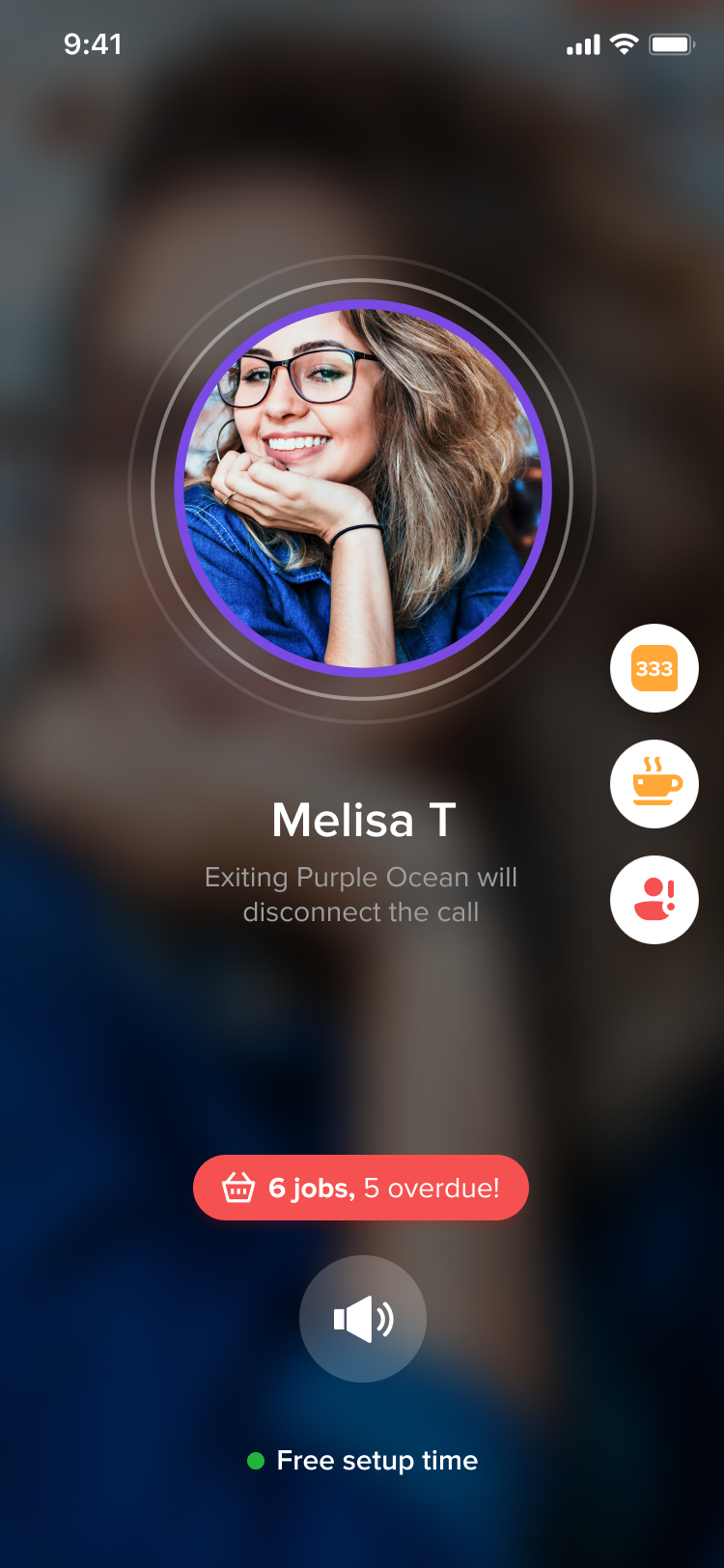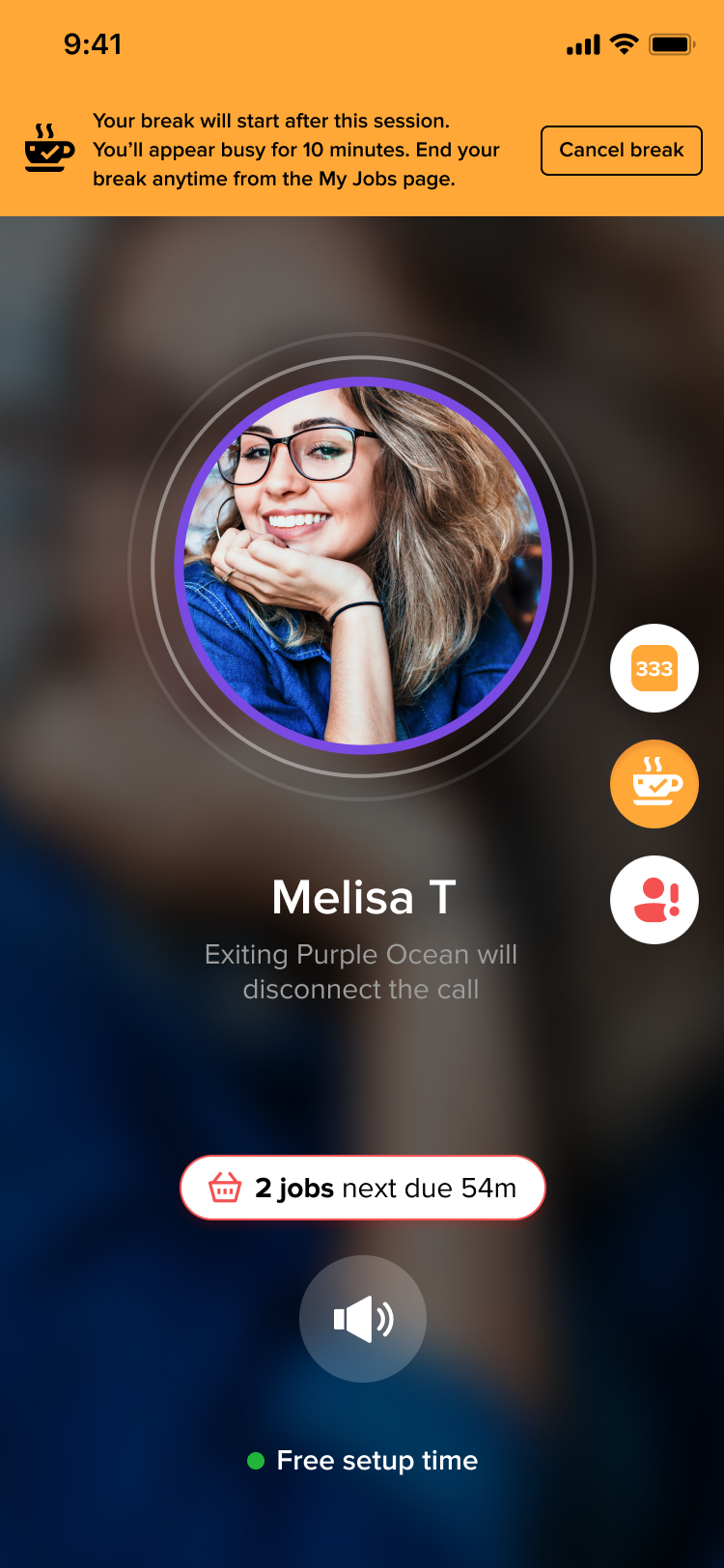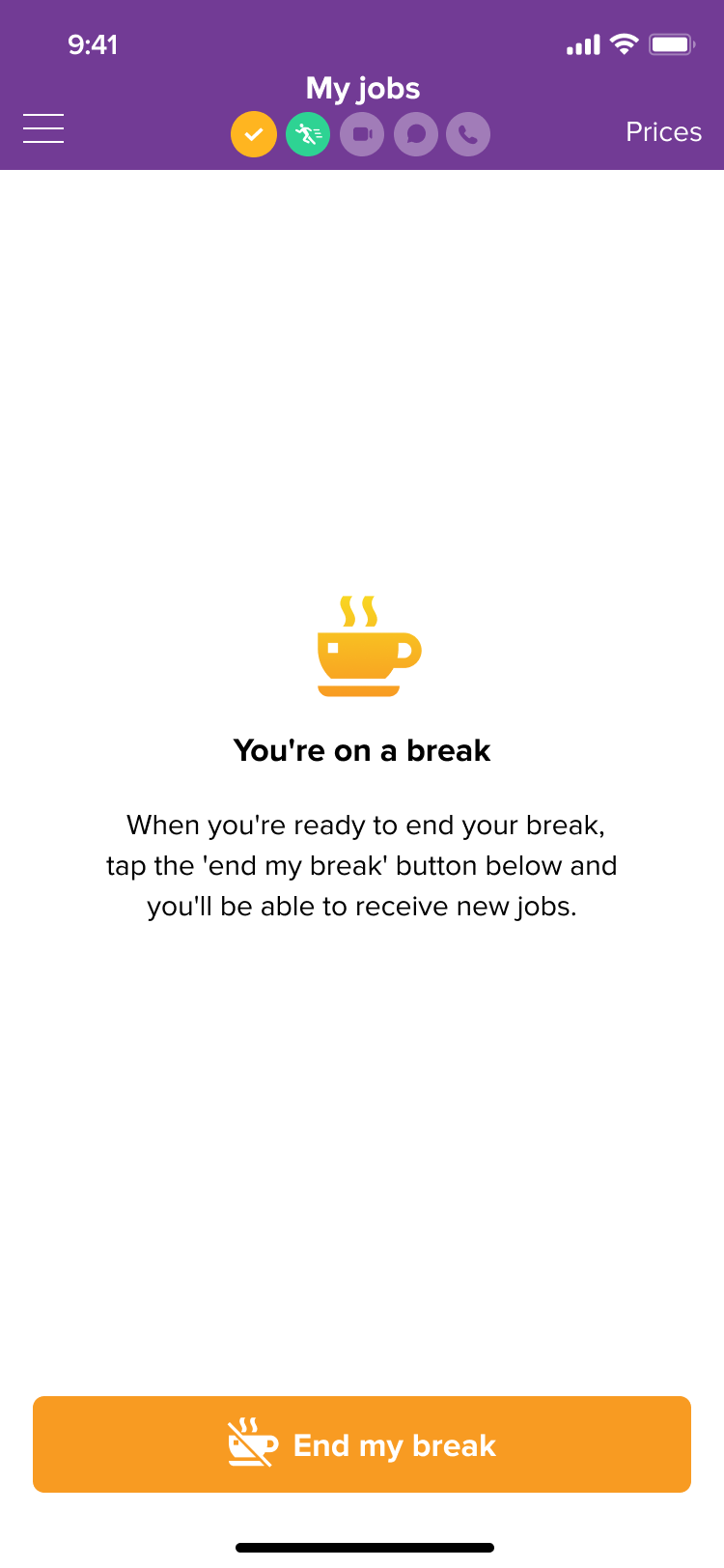 If you have any questions about this feature, or require further clarity, please email support@purpleocean.co for assistance.